Mt Druitt dental clinic, Oral Dental Health, loyally caters to your general dentistry needs.
We offer friendly, professional and trustworthy service you can feel good about coming back to.
Our dental staff is highly trained to utilise the best technologies to give you a smile you love.
Why? Because we believe that happiness starts with a smile, and we want you to walk away looking and feeling better, healthier, and cared for.
Conveniently located at Carlisle Ave & Luxford Rd in Mt Druitt NSW, we offer the following general dentistry services.
Our General Dentistry Services…
General check-ups
White fillings
Extractions
Preventative Dentistry
Sedative dentistry
Pain-free treatments
Wisdom Teeth Removal
If you need something that you can't see listed, get in touch and we will be able to help.
We know that when it comes to oral care, getting the right treatment at the right time is crucial.
Our highly experienced general dentistry team will find the perfect solution for you.
Whether it is a general check-up, a filling, an extraction – whatever your needs may be – our personable staff will ensure you are well taken care of during your experience with Mt Druitt dental clinic, Oral Dental Health.
We love servicing you! And we take pride in it, because our work is our passion.
At your local Mt Druitt dental clinic, you will also be educated. We believe that general dentistry doesn't just take place in the office.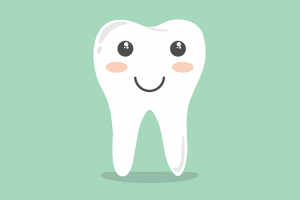 Consistency begins at your sink at home, and forming good habits like brushing twice daily and flossing are what keeps smiles bright and fresh.
We promise to provide you with a well-rounded, holistic treatment; one that combines friendly staff, knowledgeable doctors, and a convenient location.
Our customers are consistently satisfied with their experience, and whether you are new or existing, we will treat you with dedication and expertise.
Come visit us today!
Let one of our receptionists Lucy or Helen assist you, contact here.
We love being a local dentist that our customers can trust. Let us help provide you with a smile you love!