At Oral Dental Health in Mt Druitt, we want you to feel confident in your smile.
No matter whether your teeth are stained, cracked, or chipped, we can help you achieve a world class smile.
Cosmetic dentistry can provide you with teeth that are ideal in shape and appearance.
Our experienced team offers the cosmetic dentistry services you need to have teeth that are healthy, comfortable, and beautiful.
Our Cosmetic Dentistry Services…
Invisalign teeth straightening
Dental veneers
Dentures
Dental crowns
Dental bridges
Invisible braces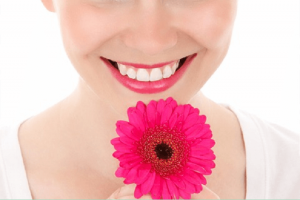 We also offer a free smile assessment before your cosmetic service. We will talk you through what you need to improve your smile and your options.
Teeth Whitening
Stained teeth can detract from your smile and affect your confidence. Our professional whitening services can give you a bright, white smile you'll be proud to show off in as little as one treatment of zoom or laser.
Invisalign
Invisalign helps to straighten teeth without the need for braces. The clear aligners that are pretty much invisible. You can generally start to see improvements in your smile in just a few months.
Dental Veneers
Veneers are similar to crowns, but they are smaller pieces of material designed to cover only one side of the tooth. Veneers are perfect for correcting stains, chips, and discoloration.
Dentures
Our dentures, used to replace a full set of teeth, can restore the appearance of your smile and make for easier chewing and speech.
Dental Crowns
Crowns repair teeth that have been damaged. We make our crowns in the same shape and colour as your old tooth before the damage to blend seamlessly into the rest of your teeth. Our modern prosthetic's will have your smile as good as new.
Dental Bridges
Dental bridges are used in cosmetic dentistry to replace a missing tooth. Not only can this improve appearance and confidence, but it can restore your bite and prevent the weakening of the teeth either side of the gap.
Invisible Braces
Want straight teeth but don't want to deal with unsightly metal braces? We've got the solution. Our invisible braces are effective while remaining discrete and almost unnoticeable in the mouth.