There are many advantages to having a permanent dental implant. If you are looking for dental implants in Mt Druitt we can help.
Our Oral Dental health cosmetic dental care team is here to make your smile beautiful again.
Cosmetic dentistry dental implants are becoming more and more popular thanks to the many technological advances the industry has seen over the years in tooth replacement options.
The only options that used to be available were dentures and bridges. Dental implants are comfortable and feel more like real teeth and are more attractive.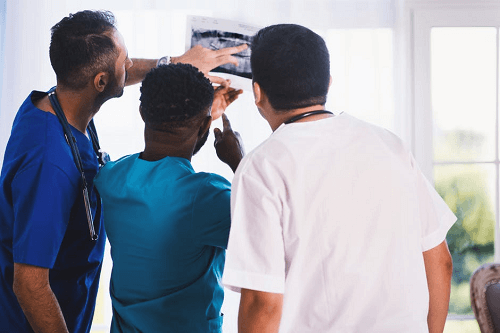 Here at Oral Dental Care, we are dedicated to providing you with exceptional dental care. Our cosmetic dental care team is trained in providing you with the best service and we are able to make your visit comfortable and relaxing.
We believe that happiness starts with a smile.
Benefits of Dental Implants
There are several benefits of having dental implants in Mt Druitt. Implants are permanent and do not cause any harm to surrounding teeth.
Bridges, on the other hand, are anchored to neighbouring teeth which can cause damage and additional problems down the road.
Also, since dental implants are a permanent fixture in the jaw bone they help reduce bone loss and receding gums. Being permanent also protects other teeth from moving out of position.
Dental implants are very durable and usually last a lifetime. Whereas other tooth replacement options need to be replaced after time.
The Examination
During your visit, our dentist will perform a complete examination, including X-rays. We will also take a look at your medical and dental records to determine what dental implant Mt Druitt is right for you.
If you smoke or have diabetes implants may not be your best option since there is surgery involved. If the X-rays show there isn't enough existing bone to install the implants we will discuss options for building the area up.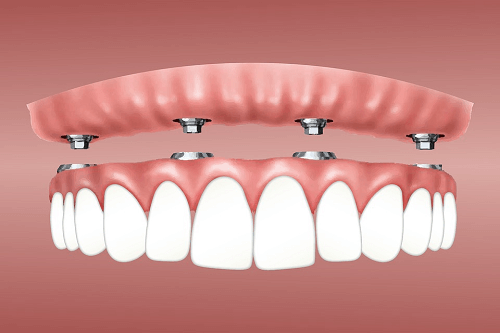 Dental Implant Procedure
Having dental implants Mt Druitt installed has three major steps.
1. The Implant
A metal rod is surgically placed in your jaw bone. This rod acts as your tooth's root.
After the procedure, the area will need to heal and the rod will need time to fuse to the jaw bone.
2. The Abutment
The abutment is attached to the metal rod.
There will be healing time after this procedure also, but it won't be as long as the first step.
The prosthetic tooth is attached.
3. Aftercare
A dental implant is very much like having a real tooth.
The look and feel of it is natural and you care for it the same way you do your natural teeth, by practicing proper oral hygiene.
We recommend that you floss regularly and brush your teeth twice a day.
It is also important to visit us twice a year for routine cleanings and exams.
Schedule your consultation today.
Here at Oral Dental Health, we are experts in dental implants in Mt Druitt.